◊ Education

Attorney Roberts graduated from Radcliffe College of Harvard University (B.A., cum laude, 1979), and then received her J.D. (1982) from Washington College of Law, of American University, where she served as Research & Topics Editor on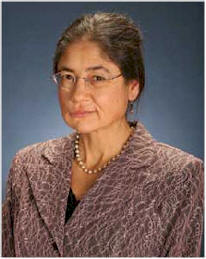 the American University Law Review. While in law school she worked for U.S. Senator Lowell P. Weicker, Jr. as a Legal Researcher.
◊ Legal Background
Ms. Roberts was a litigation associate for several years in Washington, D.C., where she was involved with jury trials in both state and federal courts. Upon return to her native Connecticut, Ms. Roberts was a Law Clerk to Chief Presiding Judge Joseph P. Dannehy on the Connecticut Appellate Court (1984-1985). Ms. Roberts was also a litigation associate at Day, Berry & Howard, where she was involved with appeals to both the Connecticut Supreme and Appellate Courts. As an associate at Brown Paindiris & Scott, she practiced in the area of civil litigation, with an emphasis on civil rights cases (including police misconduct), medical malpractice, products liability and personal injury.
Ms. Roberts has
broadened her practice base to include the handling of workers' compensation and social security disability claims.
Attorney Roberts is admitted to practice in Connecticut, before the Connecticut District Court, the Second Circuit Court of Appeals, and the District of Columbia Court of Appeals. She is a member of the Connecticut Bar Association, and has recently joined the Disability Committee of the Connecticut Bar Association.
◊ Personal Interests & Accomplishments >