SPECIAL REPORT: Case studies reveal Florida's flawed system
By Anthony Cormier & Matthew Doig
Published: Tuesday, December 13, 2011 at 1:00 a.m.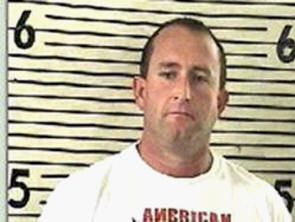 During a 15-year career as a prison guard in the Panhandle, Kurt Stout was investigated 26 times for having sex with inmates, harassing employees, smuggling contraband and threatening to beat prisoners who reported his behavior.
One personnel file can tell the story of a troubled law enforcement career. But dozens of personnel files illustrate something broader — a flawed system for handling misconduct that damages the credibility of honest officers and puts the state's citizens at risk.
Within the 12,000 pages of personnel and internal affairs documents provided to the Herald-Tribune are the stories of how hundreds of law enforcement officers can stay on the job after serious allegations of misconduct.
Most of Florida's 83,000 law enforcement officers do their jobs honorably and in a way that never makes headlines. But the records provided by the Florida Department of Law Enforcement, the Department of Corrections and 120 local agencies contain numerous examples of officers who had sex with minors, raped or molested prisoners or otherwise abused their authority. Some of the officers even admitted they had broken the law. But it often did not end their careers.
Unless otherwise noted, the details in the following examples come from investigative documents provided to the Herald-Tribune:
KURT STOUT
WORK HISTORY: Department of Corrections
MISCONDUCT CASES: Sexual assault
CAREER PROFILE: During a 15-year career as a prison guard in the Panhandle, Kurt Stout was investigated 26 times for having sex with inmates, harassing employees, smuggling contraband and threatening to beat prisoners who reported his behavior.
It wasn't until May 2005, though, that Stout's career faced serious scrutiny.
A police investigation determined Stout had repeatedly raped two girls for years, beginning when they were 13 years old. One of the girls told a detective that one encounter occurred in rural Holmes County after Stout and one of the girls checked fishing traps. Stout apologized and started crying after forcing sex on the girl, the report states, and he told the girl he was "sick."
The abuse continued throughout high school, authorities later concluded. Confronted by the girls' mother, Stout promised "it would never happen again."
The Department of Corrections suspended Stout after he was arrested and charged with felonies in two counties for the sexual assaults.
In February 2006, a jury acquitted him. An investigation by the prisons inspector general was sent to the state Criminal Justice Standards and Training Commission for review in February 2007.
"They made it up," Stout told the Herald-Tribune. "All of it."
Without a criminal conviction, the state agency found no cause to pull Stout's certification.
Stout returned to work.
But state officials were never made aware of nearly two dozen other allegations against Stout during his prison career.
For instance, at least six inmates accused him of slapping or threatening to hurt them. In each case, the claims were dismissed. In most instances, investigators cited a lack of an independent witness.
In July 2001, Stout berated a woman teaching prisoners because she had let an inmate leave the class. The woman apologized and said she did not know the correct procedure for releasing the inmate.
Stout screamed at her: "That would be what puts me over the edge! If I lose my six years of devotion because of some scumbag, I'll cut you up in a million pieces and put you in a fish tank." He warned the woman that his truck was "covered in blood."
The frightened teacher told investigators that she thought Stout was "mentally unstable enough to follow through with his threat."
Meanwhile, at least seven inmates had accused Stout of pressuring them for sex in the prison. In one case, he reportedly sent a man to solitary confinement so Stout could have sex with his cell mate. Prison officials also intercepted phone calls and letters in which prisoners complained to family members that Stout was having sex with inmates and "likes hassling young men."
Those claims were not substantiated.
"In prison, inmates will make up anything to get to you," Stout said. "They'll use anything they can to get over on you."
Stout has been investigated at least three times for smuggling items into correctional facilities, including gun parts. He was fired this year after he was caught on camera helping an inmate smuggle contraband — a Honey Bun — into Holmes Correctional Institution.
The contraband case has not been reported to the FDLE.
Stout is not currently working in law enforcement but retains his certification.
TIMOTHY SIMMONS
AGENCIES WORKED: Polk County Sheriff's Office; Ft. Meade Police Department
MISCONDUCT CASES: Sexual offense against a child; sexual assault; DUI
CAREER PROFILE: Timothy Simmons was an ex-Marine who became a Polk County Jail guard in 1986. He initially received good marks from supervisors, who called him "well spirited toward his job."
But within three years, documents show Simmons took a two-day suspension for faking sick. He once opened a cell door late at night, called an inmate a homosexual slur and a "punk white boy" and then challenged the prisoner to a fight. Another time he was investigated for pulling a gun in a night club, prompting investigators to conclude that Simmons associated with "undesirable individuals."
In 1991, Simmons resigned and took a job as a police officer in nearby Ft. Meade. He was investigated three times in the first few years of his career there and suspended in 1994, although city records do not state a reason.
In January 1999, an eighth-grade girl came to police headquarters and said Simmons molested her on a car ride.
Records from that inquiry show that Simmons picked up the child from school and drove her from Ft. Meade to Bowling Green, a small town in a neighboring county. Simmons said he never took the child past the county line, but two people saw the girl with him in Bowling Green.
Simmons later admitted that he had taken the girl over the county line but denied touching her. Records show he "completely failed" a polygraph examination. Simmons was suspended for inappropriate actions with a minor and untruthfulness.
He was acquitted at a trial in October 1999. The local Teamsters union helped Simmons win a settlement that let him come back to work and receive back pay for half the days of his suspension.
In November 2002, Simmons called in sick but was found later the same day passed out in his car, so drunk that he had to be revived with smelling salts. Simmons' refused to take a breath test and said: "Cause I'm a gangster." City records show he was suspended.
In March 2003, Simmons snuck into a teenage girl's bedroom. He waited until the girl emerged from the shower and raped her. He was convicted and sentenced to 15 years in state prison.
WILLIAM ALDERMAN
AGENCIES WORKED: Charlotte Correctional Institution; Hendry County Sheriff's Office; Department of Corrections
MISCONDUCT CASES: Sex offense
CAREER PROFILE: In January 2000, Alderman was fired from the Hendry County Sheriff's Office after he admitted touching a female inmate's backside and exposing her breasts. The agency did not conduct a formal investigation, but a polygraph test indicated that Alderman lied about also having oral sex with the woman.
Though he admitted to touching the prisoner, the state allowed him to keep his certificate. Alderman returned to the Department of Corrections.
Alderman told the Herald-Tribune he never touched an inmate inappropriately and that he failed the polygraph test because of "personal issues going on in my life at that time." He said the fact that the state disciplinary commission failed to take action against him proved he was telling the truth.
"If I was the commission and somebody did something like this, I would go after their certification," Alderman said.
During his time in state prisons, Alderman has been accused 13 times of threatening inmates. In one instance, he warned a prisoner that he would "gas" him if he got out of line. Alderman denies those claims.
Alderman is employed by the Department of Corrections.
BRADLEY TUNNELL
AGENCIES WORKED: Bay Correctional Facility; Gadsden County Sheriff's Office; Leon County Sheriff's Office
MISCONDUCT CASES: Assault; DUI; domestic battery
CAREER PROFILE: Bradley Tunnell, the son of long-time Bay County sheriff and former FDLE chief Guy Tunnell, blames much of his record on his last name.
"Ninety percent of the incidents I've been involved with are political," Tunnell says. "I'm not saying I'm totally clean-nosed, but most of these things are politically motivated."
Before becoming a jail guard, Tunnell had been arrested on charges of disorderly conduct and resisting arrest. He was acquitted and started at Bay Correctional Facility in 1995. The following year, he pleaded no contest to driving with a suspended license.
State records show that Tunnell left the prison after a sustained assault case in 1998. He later worked part-time at the Gadsden County Jail.
In 2000, court records show he was charged with giving alcohol to a minor. The case was dropped and in 2001, he took a job at the Leon County Jail.
He was cited in a 2002 investigation for making an illegal turn and getting pulled over by a trooper. Records state the trooper was "pretty sure" Tunnell was driving drunk but did not arrest him.
In 2004, Tunnell was the subject of three internal affairs cases launched at the same time, each involving alcohol. In one of the incidents, Tunnell cursed at and threatened a bouncer who refused to grant him entry to a popular hangout in Tallahassee.
According to a report, Tunnell told the bouncer he was an officer and could "walk in and check the (expletive) liquor license in this place any time I want."
He quit amid ongoing internal affairs investigations.
In 2009, Tunnell accepted a plea deal in a DUI case that reduced the charge to reckless driving. Tunnell is eligible to renew his law enforcement certificate, although it is inactive and he is not currently a working officer.
CHRISTOPHER GARLAND
AGENCIES WORKED: Sumter Correctional Institution
MISCONDUCT CASES: Domestic violence; excessive force
CAREER PROFILE: Garland has been investigated for violence against his girlfriend, for bringing drugs into a prison and for slamming a prisoner to the ground.
In May 2007, he was suspended five days for needlessly using pepper spray on two inmates in his office. Garland said he was only "fooling around."
Two women have accused Garland of harassment and threats, including a fellow guard who obtained a restraining order against him in 2010.
On three occasions, Garland was investigated for smuggling drugs into the prison. One of the investigations shows an inmate provided a Western Union number as proof that Garland and another guard were receiving money from inmates to bring in contraband. Those cases were not substantiated.
In an interview, Garland acknowledged a 1995 arrest for domestic violence and said he pepper-sprayed the two inmates by accident. He denied smuggling contraband and said he never received a restraining order.
"In this business, people will say and do things just to be vindictive," he said. "Prisoners and other guards both."
Garland is employed at Lake Correctional.
ROBERT W. PROCTOR
AGENCIES WORKED: Ocala Police Department; Marion County Sheriff's Office; Williston Police Department; Department of Corrections
MISCONDUCT CASES: Sexual assault
CAREER PROFILE: In February 2001, Proctor was arrested and charged with raping one of his colleagues at the Marion County Sheriff's Office. The woman immediately reported her encounter with Proctor. Proctor claimed the sex was consensual and he was acquitted in a trial where the woman's prior sexual relationships with other officers were a factor.
Although the sex occurred while Proctor was on duty, the state's disciplinary commission found no probable cause to take action against his certificate.
Before his arrest, Proctor's performance reviews suggest that he went to bars on duty, falsified his time sheet and fell asleep during a manhunt for a murder suspect.
He resigned from the Department of Corrections in November. He did not return a message left with corrections officials.
TOMMY LAWRENCE
AGENCIES WORKED: Corrections Mental Health Institution; Gadsden Correctional Institution; Apalachee Correctional Institution; Florida State Hospital
MISCONDUCT CASES: Sex offense
CAREER PROFILE: In February 1999, a female inmate accused Lawrence of raping her at a mental health institution. The case was closed for lack of evidence.
Two years later, Lawrence was among a group of guards investigated for smuggling contraband into the Gadsden Correctional Institution. Inmates said the guards traded cigarettes for sex, but no one was disciplined because a report said "investigative and surveillance techniques cannot be implemented immediately."
In 2008, Lawrence was accused of giving pornography and nude photos to a 15-year-old boy in Jackson County. In April 2009, prosecutors allowed him to enter a pretrial diversion program, which included counseling and community service.
State law enforcement officials gave Lawrence a written reprimand and allowed him to return to work. Department of Corrections records do not make any mention of the case.
"I'm not interested in talking about it," he said.
Lawrence is a guard at a Panhandle prison for developmentally disabled and mentally ill inmates.
CHRISTIAN SILVA
AGENCIES WORKED: Broward County Sheriff's Office
MISCONDUCT CASES: Sex offense against a child
CAREER PROFILE: Silva, a Broward County Sheriff's deputy since 2004, was accused of getting drunk with a teenager and having sex with her in December 2007.
An FDLE report says Silva, who was 25 at the time, met the 17-year-old girl and her guardian when they were in South Florida on vacation. When the guardian went to sleep, Silva and the teen drank at a hotel pool and later had sex. The guardian awoke and found them in the act.
A report states the teen was "speaking incoherently, could barely walk and began vomiting." Silva said the teen lied about her age and admitted giving her alcohol and having sex with her.
The State Attorney's Office did not charge Silva with a crime because there "was not a reasonable likelihood of conviction."
Silva won his job back at an arbitration hearing. He was not disciplined by the state and could not be reached for comment.
STEVEN IPPOLITO
AGENCIES WORKED: Levy County Sheriff's Office; Cedar Key Police Department
MISCONDUCT CASES: Sexual assault
CAREER PROFILE: The early part of Steven Ippolito's career at the Levy County Jail was unremarkable, and the negative information in his file is limited to a 2004 reprimand for trying to get a discount at Subway. The agency's records contain little information about an investigation of Ippolito in 2006, when he was accused of getting a teenager pregnant.
In that case, Ippolito's supervisors initially ignored a complaint that Ippolito was dating a high school girl. However, the FDLE received a tip and opened a case in January 2006.
Investigators learned that Ippolito knew the girl since she was 15 and that she became pregnant at 17. During an interview, investigators noted Ippolito began "sweating profusely."
The girl denied that Ippolito was the father of her baby, saying she was drugged and raped at a party in Gainesville. She never reported the rape to police.
Agents prepared to take DNA swabs from the child and Ippolito to find out if he was the father. But they dropped the case after learning Ippolito married the girl shortly after the investigation began.
Prosecutors did not file criminal charges and Ippolito returned to Levy County in 2009. He is currently employed as a Levy County Deputy and works part time at the Cedar Key Police Department.
JOHN O'BRYAN
AGENCIES WORKED: Calhoun Correctional Institution; Tallahassee Service Center; Department of Corrections Region 1; Department of Corrections Region 2 Annex; Department of Corrections Region 3; Caryville Work Camp
MISCONDUCT CASES: Excessive force
CAREER PROFILE: In May 2008, an inmate reported to a staff psychologist that John O'Bryan raped him in his cell. The case was dismissed because another staff member refuted the allegation.
O'Bryan has been investigated sixteen times in his career after allegations of excessive force, improperly using pepper spray and threatening inmates. Those cases were dismissed, inspectors said, because of "low solvability." State records show O'Bryan once had a sustained excessive force case.
O'Bryan has been promoted to major at the Caryville Work Camp. He said prison rules prohibited him from commenting.
CRYSTAL CARLISLE
AGENCIES WORKED: Department of Corrections
MISCONDUCT CASES: Assault (twice); aggravated assault; unprofessional relationship with a known criminal
CAREER PROFILE: Carlisle was arrested for battery in March 2004 and December 2006. Both altercations were off duty. She returned to work and was given a written reprimand in each case.
She was fired in October 2007 after an investigation found she was dating a man on probation for racketeering. Carlisle denied the relationship, but the man said they were engaged and living together.
Carlisle was arrested again in January 2008 and accused of attempting to run her neighbor off the road during a dispute.
She won her job back and was awarded $700 in back pay after filing an appeal with the Public Employees Relations Committee.
She is no longer employed with the Department of Corrections, although she is eligible to renew her certificate. Carlisle could not be reached for comment.<![if !vml]>

<![endif]>
Copyright © 2011 HeraldTribune.com