Two more Meriden police officers to sue for harassment, retaliation
MERIDEN — Two more officers will sue the city's personnel director and various members of the police department, claiming they have been harassed and retaliated against for cooperating with a federal investigation into the department.
On Thursday, Officer Brian Sullivan filed a notice of intent to begin civil action against Personnel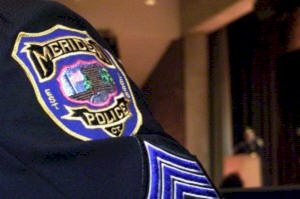 Director Caroline Beitman and 10 current and former police department employees, including Chief Jeffry Cossette, Deputy Chief Timothy Topulos and police union president Detective Michael Siegler.
The notice also names Officer Evan Cossette, chief police union steward Detective John Williams, Capt. Michael Zakrzewski, former Internal Affairs officers Leonard Caponigro and Glen Milslagle, and current Internal Affairs officer Detective Lt. Mark Walerysiak.
Jeffry Cossette, Evan Cossette, Topulos, Caponigro, Milslagle, Beitman, Zakrzewski, Walerysiak and Williams did not return requests for comment.
Corporation Counsel Michael Quinn said he would not comment on the pending litigation. Siegler, the police union's president, also declined to comment.
The most recent filing follows a notice by Officer Donald Huston that arrived last week. A third notice on behalf of Officer Leighton "Bud" Gibbs will be sent to the city sometime in March, according to attorney Frank P. Cannatelli, who is representing all three officers.
Both Sullivan and Huston claim that they have been subject to harassment and retaliation by police command staff and members of the police union since March 2011, when they wrote a letter to City Manager Lawrence J. Kendzior requesting an investigation into alleged disparate treatment, brutality and other misconduct in the department.
Chief Cossette has denied the allegations repeatedly, claiming Huston and Sullivan are retaliating for disciplinary action taken against them.
The allegations focused mainly on the treatment of Evan Cossette, the chief's son, who Huston and Sullivan claimed was not adequately disciplined for various instances of alleged brutality, including a May 2010 incident during which he shoved a handcuffed Pedro Temich in a holding cell. Temich fell and struck his head on a concrete bench, knocking him unconscious and opening a wound to his head that required 12 staples to close.
Temich is one of three men who have filed federal lawsuits against the city and the department claiming they were brutalized by Evan Cossette and that command staff failed to take adequate measures to discipline him. Huston and Sullivan's allegations have also given rise to three investigations, by the FBI, the state police and an independent attorney hired by the city. All three investigations are ongoing.
Gibbs, an 11-year veteran officer, was at the police station during the Temich incident and was interviewed as part of an internal investigation into Evan Cossette's alleged brutality. Caponigro found that Cossette violated department use of force rules, but was overruled by Topulos, who reduced the violation to a lesser charge and ordered him to receive four hours of training.
According to Cannatelli, Gibbs has been subject to retaliation within the department for cooperating with investigators looking into the Temich incident. Gibbs has had internal affairs complaints filed against him, and is alleging that command staff has confined him to light duty because of his cooperation.
"It was his understanding that (the) incident was on tape. The union was pressuring him, and a lot of the officers were pressuring him, not wanting him to rat," said Cannatelli.
"Basically he did what his heart told him to do. You can't use internal affairs that way, to punish somebody for telling the truth," Cannatelli.
In his notice, Sullivan claims that he has been subject to various internal affairs complaints, threats and harassment since news of his request for an investigation became public.
"He has been punished for telling the truth continuously until the present. He is being punished for breaking the Code of Silence," the notice reads.