Not So Happy Birthday
MERIDEN - A fall during a birthday celebration resulted in a trip to the emergency room, but Joseph G. Bryans never expected he would wind up tackled, shocked with a Taser and handcuffed to his hospital bed.
Bryans, 30, of Parkview Street in Meriden, is suing the city, MidState Medical Center and five members of the Police Department over the Jan. 23 incident.
He is the third man to file a lawsuit against police this year after claiming he was brutalized by Officer Evan Cossette.
Cossette and his father, Police Chief Jeffry Cossette, as well as Deputy Chief Timothy S. Topulos and Internal Affairs investigators Sgt. Leonard Caponigro and Acting Lt. Glen Milslagle are named in Bryans' suit, which was filed in U.S. District Court in New Haven last month.
His attorney, Sally A. Roberts of the New Britain firm Peter Upton & Associates, is representing the other two men, Pedro Temich and Robert Methvin, and is also providing legal counsel to officers Brian Sullivan and Donald Huston, who filed a complaint letter with the city on April 1 alleging corruption and nepotism in the department.
Their complaint and the legal filings have prompted state and federal investigations into the department, and the city has hired its own attorney to investigate. A federal grand jury has been convened in Hartford.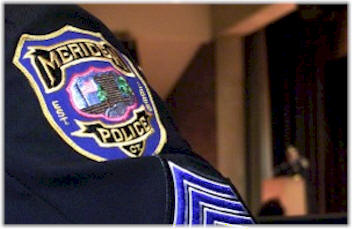 In response to subpoenas, police have sent documents and evidence regarding the three lawsuits and other facets of the department, such as Taser usage and internal affairs, to FBI personnel.
Chief Cossette and his son have declined to comment because of the litigation, although they have defended their integrity and that of the department.
In Bryans' case, the officers are being sued in their individual capacities and Chief Cossette faces a specific count for allowing "policies, practices and customs" that contributed to Bryans being deprived of his Constitutional rights, the lawsuit says.
Before any of the suits were filed, Evan Cossette said that the complaints from Methvin and Bryans "paint an inaccurate picture of the true events.
"Both incidents were investigated by Internal Affairs following their complaints," he told the Record-Journal in a written statement on March 31, after the men had declared their intent to sue. "I was cleared of any wrongdoing in both cases. Also, the public judicial website shows convictions for both parties in their respective incidents."
The following is based on a review of court documents and police reports and findings related to the Bryans' incident.
On Jan. 22, a Saturday, Bryans had taken a party bus to bars in Springfield, Mass., Hartford and Maloney's Pub in Meriden to celebrate his 30th birthday, according to Evan Cossette's incident report.
He arrived at MidState about 1:30 a.m. on Sunday, checking himself in for a bleeding gash on his left hand.
A doctor later wrote that Bryans had been drinking, slipped on ice and cut his hand on glass, according to an analysis of Bryans' medical records conducted by a nursing consultant.
Bryans, who could not be reached for comment for this story, received a dressing on the wound and waited for a doctor. According to the medical records' analysis, the hospital noted at 2:25 a.m. that Bryans was not in his room and that his girlfriend, Courtney Larson, was unaware of his location. Three minutes later, the nursing notes indicated that he had left through the ambulance doors, was apprehended by security and Meriden police and that he was resisting.
In his complaint, filed with police on Feb. 15, Bryans wrote that he had waited about an hour and a half after checking in, that he was still bleeding and that Larson had inquired twice about when he would be seen.
When she left the room to make her second inquiry, Bryans said, he went outside to have a smoke.
The doors "opened automatically," and he was walking "parallel to the building out in the parking lot" when a police cruiser pulled up.
"I remember hearing 'Stop.' The next thing I know I'm face down in the dirt with two officers handcuffing me and (Evan) Cossette starts Tazing me on my right side back/ribs 3 times or more," Bryans wrote.
"I turned to the other officer and ask why is he tazing me" he continued. "I was already apprehended at that point. I felt wrongfully arrested, and my writes were violated." (Quotes from Bryans appear as written in his complaint).
Cossette, who was at MidState with Officer Mark Nowak on an unrelated case, wrote that Nursing Supervisor Sean Raimo told them that Bryans had left the building but could not be released "due to intoxication and a duty to protect him for his own safety."
Cossette, who did not respond to a request to comment for this story, wrote that Bryans was "being treated for his high level of intoxication," as well as the cut on his hand. This point is disputed in Bryans' legal case.
His lawsuit says that while hospital personnel noted +ETOH (shorthand for alcohol) and AOB, which indicated that Bryans' breath smelled of alcohol, his risk assessment upon entry found him to be "fully oriented and aware of his own ability."
Neither nursing staff nor Dr. Alan L. Schwarz, who saw Bryans after police apprehended him, documented "signs or symptoms of alcohol intoxication such as measured blood alcohol concentration (BAC), diminished fine motor control, impaired coordination, slurred speech, difficulty with gait and balance, lethargy, or difficulty sitting upright without assistance," the suit says.
Raimo and Schwarz declined to comment. Schwarz is mentioned, but not named as a defendant, in the lawsuit. Raimo is mentioned by name only in the medical analysis, which was conducted by Threatt & Associates Legal Nurse Consultants, of Willington. MidState declined comment because of the pending litigation.
The hospital is being sued for medical malpractice because of the intoxication diagnosis and nursing's description of him as a safety risk, and false imprisonment because restraints were used after Bryans was returned to the hospital by police.
Cossette wrote that Bryans was running through the rear parking lot "with hospital security in pursuit." He was about 150 yards away, heading toward the State Police complex, and Cossette said that he had "greater concern for Joseph due to the single-digit temperatures."
Nowak approached on foot and Cossette drove his police cruiser, parking it in front of Bryans to cut off his path, according to Nowak's supplemental incident report.
Cossette described Bryans as "an extremely tall and muscular white male, being 6'4" and 205 pounds." He was "highly intoxicated, having slurred speech, glassy eyes, and an odor of an alcoholic beverage emanating from his person," and his cut was still bleeding, Cossette wrote.
Bryans refused verbal commands from the officers to stop, Cossette wrote, and they moved to arrest him.
"Joseph immediately tensed his arms and body up, forming fists and maintaining an aggressive fighting posture," Cossette wrote. Bryans "attempted to spin around and engage me in a physical altercation.
"Officers issued numerous commands for Joseph to relax and calm down and advised him that there was no need to fight," Cossette continued. But Bryans kept fighting "and I was forced to bring him to the ground. It was apparent that Joseph was extremely strong and officers had great difficulty restraining him."
Once on the ground, Bryans tried to lift himself up - Cossette said it was with his right arm, Nowak wrote that it was with his left. That led Cossette to strike Bryans in the right torso with his fist several times, but to little effect.
He then used his X-26 Taser in drive stun mode, where it is applied directly to the subject's body, shocking Bryans in the upper right back, Cossette's report says.
Bryans then complied and was handcuffed, wrote Nowak, who did not respond to a request for comment for this story.
After this, Bryans "did not complain of any injury further than his initial reason for treatment," Cossette wrote, adding that "this entire incident was observed by hospital security officers Corey Wilson and Phil Costanzo, but they did not engage in the fight."
Cossette said that Bryans yelled loudly and threatened officers during the 200-yard walk back to the hospital, calling them a homosexual slur and asking them to take off the handcuffs so he could "f*** you up."
In the hospital, "Joseph was screaming at officers," swearing, calling them "pigs" and "yelling that he smelled bacon," Cossette said, such that "Joseph had to be handcuffed to the stretcher."
Other patients, their family members and hospital personnel were "appalled and disturbed by Joseph's actions and continual rants and raves," Cossette added. "Joseph continued to scream profanities in the hospital for at least 25 minutes more," refusing requests from police, hospital staff and Larson to calm down.
In his complaint, Bryans acknowledged that he became belligerent and was "wrong for that," but said police treated him inhumanely because he "didn't commit any crimes" or "have any drugs or weapons on me.
"I respect the law and feel that it's important to society to have order, but if the law dosent uphold it then whats the point," he wrote.
He also said Cossette should have approached him differently. "He had no clue as to why I was even at the hospital. What if I was there for a heart related incident."
Nowak wrote at the end of his report: "it was later determined that (Bryans) had come to Midstate Medical for treatment of a laceration to his thumb on his left hand."
Cossette wrote that upon reaching Bryans in the parking lot and before the struggle, "Joseph was found to have a left hand laceration that was bleeding profusely due to his earlier fall."
According to the lawsuit, Bryans asked Cossette repeatedly to loosen the handcuffs and complained that they were too tight, but he refused. This caused nerve damage in Bryans' left wrist, as well as pain, fear, emotional distress and the need for medical care, says the lawsuit, although it doesn't specify the extent of the damage.
Roberts, Bryans' attorney, did not respond to a request for comment.
Dr. Schwarz treated Bryans around 3 a.m. He sutured him and discharged him in stable condition with a diagnosis of "ETOH (alcohol) intoxication Left hand."
The intoxication diagnosis was inaccurate, according to the medical review, because Bryans was found to be alert and aware and Schwarz and nursing staff did not document signs or symptoms of intoxication.
The report says Bryans' nursing diagnosis should have been "risk of injury" if he had been assessed as intoxicated, but "there was no nursing assessment, diagnosis or plan developed or documented related to Mr. Bryans having alcohol on his breath."
Yet, "the nursing supervisor determined that he was intoxicated, a medical diagnosis, and could not be released, a medical determination," says the 11-page report.
"These nursing failures" led to Bryans being brought back by police when he left the hospital and the use of restraint "when it was not clinically justified nor ... warranted by his behavior as there is no documentation that his behavior threatened the physical safety of Mr. Bryans, the staff, or others."
Bryans was discharged at 4:28 a.m. and Cossette took him to police headquarters, 50 W. Main St.
During transport, "Joseph attempted to move his handcuffs to the front of his body and ignored my orders for him to not do so," Cossette wrote. He "became stuck with the handcuffs under his legs and had difficulty getting from the police cruiser" to the holding cell, continuing to be "defiant and argumentative."
He was charged with breach of peace, threatening and interfering with police, and was released on $2,500 bond.
Bryans was convicted on March 22 in Meriden Superior Court of second-degree breach of peace, receiving six months in jail, suspended, and a one-year conditional discharge. The other charges were dropped.
His history includes arrests on charges of assault, breach of peace, disorderly conduct, buying liquor after hours and driving while intoxicated, based on police blotter entries published in the Record-Journal, but the state Judicial Branch website shows no convictions before March, indicating that the charges were dropped or that he may have completed various state programs available to clear his record.
Before the January incident, Bryans' last arrest in Meriden was in 2005 on charges of criminal trespass and illegal purchase of liquor by a minor, according to the blotter, but the charges were dropped.
Once Bryans filed his complaint with police, Topulos assigned it to Caponigro.
On Feb. 16, Caponigro wrote Bryans to inform him that he was investigating, and he included a warning of sorts.
"I should tell you that your description of events and the officers reports greatly differ concerning your actions, but a final disposition will not be made until a full investigation has been completed," he wrote.
In his IA report, dated March 10, Caponigro said that he "obtained copies of all relevant materials" related to the case and "conducted recorded interviews with Officer Cossette and Officer Nowak."
It was unclear whether Caponigro pulled the data report on Cossette's Taser, which would show how many times it was applied. The Record-Journal was still awaiting fulfillment of its request for that information last week.
The lawsuit also faults him for not interviewing Larson, who Bryans listed as a witness on his complaint. Caponigro did not respond to a request for comment.
He wrote that he interviewed Nowak on two separate occasions because of a malfunction in recording equipment. He also interviewed Wilson and Costanzo, the MidState guards, although the lawsuit questions this because he did not produce recordings or signed statements for them in response to a Freedom of Information request from Roberts. The Record-Journal was still awaiting fulfillment of its own request for those recordings.
Wilson and Costanzo could not be reached last week for comment.
"Both of their interviews supported what the officers wrote in their report and what they had observed on the night in question," Caponigro wrote.
Cossette's incident report, and Nowak's supplement, were filed at about 4:45 a.m. on Jan. 23, and signed by Sgt. John Mennone.
In his findings, Caponigro wrote that according to hospital security, MidState can't let intoxicated patients leave until they are sober enough to care for themselves.
"Once we became involved, knowing that the individual is a danger to himself, we have an obligation to make sure that this individual is safe from harming himself or others," the IA report says. "In this particular case, the officers were acting with a reasonable belief that this male was a danger to himself (and)/or others."
Bryans admitted he had been drinking and Caponigro faulted him for "saying he was next to the building when approached by officers, when in fact he was some 200 yards away in the East Parking Lot walking away."
Bryans' complaint, however, says he was "walking parallel to the building out in the parking lot" when police approached.
Caponigro's opinion was that the officers were "acting in good faith and within the rules and regulations of this department," and that Bryans' allegation of unnecessary force "is not sustained."
Topulos reviewed the report the same day and found that the complaint was not sustained, clearing Cossette. Nowak was not named in the complaint.
Topulos, who handles Cossette's discipline to avoid a conflict of interest for the chief, did not respond to a request for comment.
Although it wasn't mentioned in his report on Bryans, Caponigro had praised Evan Cossette four months earlier for including details about Robert Methvin's height, weight and intoxicated state in his report on that incident, from October 2010.
While conducting an Internal Affairs investigation, which would eventually clear Cossette of Methvin's excessive-force allegation, Caponigro told him at the end of an interview that he wished "more guys would put that in their case sheets, that the guy was 6' 4" and weighed 500 pounds," and that "the guy was drunk ... we had no choice."
Detective John Williams, who was at the interview as police union steward, said most officers write their reports for themselves "when they really should think, whenever there's use of force, hands on, they should write it with the IA mentality."
"Absolutely, put it in there," Caponigro says.
Topulos has defended Caponigro's work as an investigator, saying last month that "he has a 43-year track record of reliability, integrity, trustworthiness and proven performance."
Bryans' complaint was the third time Caponigro had investigated Evan Cossette on a use of force complaint in eight months.
Cossette, 24, received a letter of reprimand - a less severe penalty than what Caponigro had recommended - and was ordered to receive more training after he shoved a handcuffed Pedro Temich backwards into a holding cell in May, but was cleared regarding Methvin and Bryans.
The cases were handled routinely until Roberts expressed intent to sue the city and police on behalf of the three men in late March, and officers Huston and Sullivan filed their complaint letter April 1.
While the eight-page letter mentions Temich and Methvin, as well as other alleged incidents of misconduct by Evan Cossette and other members of the department, it does not mention Bryans.
Chief Cossette has called the officers' complaint retaliation over discipline received by Huston, for excessive force, and Sullivan, for an off-duty drunken driving arrest. The men have grieved or appealed their discipline to the state labor board.
Evan Cossette has filed an Internal Affairs complaint against the officers for false allegations, something other officers mentioned in the letter have also done. Huston and Sullivan have filed counter complaints.
Roberts said in April that she was aware that police reports differed greatly from what her clients told her, but attributed it to officers covering for each other and district attorneys not initiating perjury charges against police in order to remain on their good side.
"I personally interviewed, at great length, each of my clients and questioned them in detail about the discrepancies between what was stated in the incident reports, and the version of events they stated to me was the truth," she wrote in an email.
"The two 'versions of events' are diametrically opposed," Roberts continued. "I choose to believe my clients."
As for the city's investigation, which is being conducted by attorney Thomas V. Daily, of Hartford, it could be done sometime this month or next, said City Manager Lawrence J. Kendzior, with the report to follow.
He said had no knowledge of the status of the federal investigation.
Thomas Carson, a spokesman for the U.S. Department of Justice's Connecticut District, had no comment.
Copyright © 2011@record-journal